Fun innovative chamber events and programs provide opportunities to connect and strengthen your business and professional network.
The chamber strives to create a strong Boone County economy and community for businesses to thrive and talented workforce to work, play, and live!
Stand out and get noticed with increased exposure through our membership directory, robust social media presence, exclusive chamber event sponsorship opportunities, and so much more!
Through dynamic programs, members receive a multitude of opportunities for business, professional and personal development.
More than 100 Years of
Connecting Communities and Advancing Businesses
This is why we do what we do.
"Joining any business organization, I get out of it what I put into it. The team at the Boone County Chamber makes it easy to be involved and included. Tell them the goal of your membership, and they'll be sure to help you achieve it. Personally I wanted to do more business in Boone County. Diane and her team made me feel welcome and included. They personally introduced me to potential customers, invited me to participate on panels and allowed me to present professional information to member business owners."
Rae Hostetler
Owner & President, Hostetler Public Relations
"I joined the Chamber in March of 2019, two weeks after launching my pest and wildlife company in Boone County. The day I joined I was invited to Off the Clock, the Boone County Chamber's monthly networking event. At this event I made a connections with other chamber members that helped shape the business we are today. Throughout my membership I have made many business connections and have met many individuals that have contributed to the success of my company. It feels like just yesterday I was on the phone telling the director, Diane, that I was worried about joining because of our tight funds– little did I know the membership would give me back 100x what I invested."
Jaclyn Ricci
Founder, The LadyBug Pest and Wildlife Control
"Starting a new business is daunting. How do you get the word out? How do you meet other business owners and potential clients? What are the best ways to plug in quickly? I was a subject matter expert in my field, but new to business ownership. I am a Boone County resident, but had never worked close to home. The best call I made in that first month was to the Boone County Chamber. They genuinely shared my enthusiasm for my new business. The Chamber team are masterful connectors; they immediately made meaningful introductions and recommended events that would be worthwhile to attend. Chamber membership has opened doors to amazing referral partnerships, new friendships, client relationships, and even a Board appointment to a local nonprofit."
Shawna Lake
Founder, Deep End Talent Strategies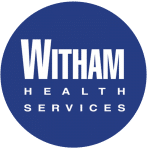 "Staying connected to the people we serve is very important in healthcare. Through our partnership with the Boone County Chamber, our physicians and executives have the opportunity to make important connections and meet area business members so that Witham can network and assess the health needs of our community. Input from patients, staff and the community help us determine what services, education programs, classes and events we offer those we serve. The exposure we receive with the promoting of the chamber events keeps our name front and center, thus reminding the community to choose Witham Health Services as their healthcare provider of choice. Witham Health Services is proud to be a member of the Boone County Chamber and realizes the value it brings to our partnership as well as to other organizations in our community that it serves."
MaryBeth Searles
Marketing And Public Relations Director, Witham Health Services