Boone County offers three public school corporations: Lebanon, Western Boone, and Zionsville, as well as one private school, Traders Point Christian Schools. Each Boone County school strives to provide a rigorous, high quality curriculum aligned to the Indiana Academic Standards for college and career readiness. With their wide variety of specialized programs and services, they are committed to meeting the needs of every student in the Boone County community.
LCSC encompasses South-Central Boone County, proudly representing the communities of Lebanon and Whitestown. LCSC serves approximately 3,500 students and employs more than 400 professional educators.
Traders Point Christian Schools challenges and educates students within a framework of a Biblical worldview while leading them to a personal faith and transformed life in Jesus Christ. TPCS prepares and equips students to reach their highest individual potential and impact the world for Christ.
Just thirty minutes north of Indianapolis, Western Boone Schools offer wonderful academic opportunities in a rural setting. Western Boone truly offers a small town, family-oriented atmosphere, and is equipped with all of the tools necessary for students to succeed.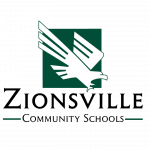 Zionsville Community Schools is a public school system serving kindergarten through 12th grade students in Eagle and Union townships in Boone County, Indiana. The ZCHS Strong in Every Way initiative is part of a culture built around helping youth grow and develop.