September 28, 2022
Posted by:

Michaela Marshall

Category:

News
Below is the recommended slate of Directors proposed by the Boone County Chamber Board of Directors, to be elected for a 3-year term starting October 2022-September 2025.
Bob Paden, Owner, The Growth Coach of North Indianapolis
Bob Paden is the owner of The Growth Coach of North Indianapolis, whose main philosophy is getting businesses and organizations to becoming a "next level" business/organization. Bob's business has been a member of the Boone County Chamber (BCC) for several years and Bob believes that the BCC has done a great job focusing on its members needs and desires. While in term, Bob wants to ensure that this focus remains and is enhanced while he is on board.
Brandon Baltz, Owner/Publisher, Boone County Magazine
Brandon Baltz is the owner and publisher of the Boone County Magazine, and he has always had a self-starting entrepreneurial personality. Although Brandon has worked with large national and regional clients, his true passion lies with helping small to medium size businesses around where he lives and works. Although he is relatively new to the Boone County community, Brandon has witnessed a lot of growth from Boone County, and can bring over 25 years of experience and knowledge to fulfill this role.
Krista Stillwell, Owner, Stillwell+Co
Krista Stillwell is the owner and founder of Stillwell+Co, which specializes in brand discovery and understanding, digital foundation and promotional strategy, customer engagement and retention and so much more. Krista believes in the power of the local chamber as an engine for supporting businesses. She also believes that she will bring a strong legacy through the BCC's recent transition of staff members. Being a business owner herself, Krista will bring that perspective while she serves the BCC board.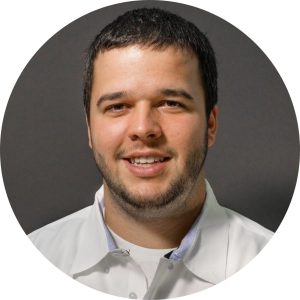 Robert Hatfield, Vice President and Sales Operations, Festool USA
Robert Hatfield is the VP and Sales Operations of Festool USA. Being a young executive, Robert has always had an entrepreneurial mindset that has gotten him where he is today. Robert has enjoyed learning, growing, and fostering a sense of community through community involvement and development. Robert believes that he will be able to set the Chamber up for success and growth for the BCC future.
Mark Radford, Employer Consultant, Ivy Tech Community College
Mark Radford is the Employer Consultant of Ivy Tech Community College. He provides up-skill training and custom certification solutions for incumbent workers as well as talent connection pipelines to our students and graduates. Mark's goal is to be a partner in the growth of the Boone County business community. With Mark's experience on a variety of different boards, he makes an excellent candidate for the BCC board.
Zach Schroeder, Financial Advisor, Edward Jones
Zach Schroeder is a Financial Advisor at Edward Jones. Zach has lived in Boone County his entire life and has seen this community grow every step of the way. Zach believes he can offer an honest opinion as well as take on additional tasks that are necessary to allow the Chamber to succeed and advance for the future. As this is Zach's first board involvement, he is looking to continue to grow professionally while watching the community grow.
RUNNING FOR 2ND TERM
Don Barrett, Owner, UPS Stores 2670 and 6991
Don is the owner of two UPS stores in both Whitestown and Zionsville. Don prides himself on being a results oriented leader and entrepreneur.  He is dedicated to serving the needs of small business America with a focus on Boone County Indiana. He is the Boone County Chamber's current president, and will be running for a 2nd term.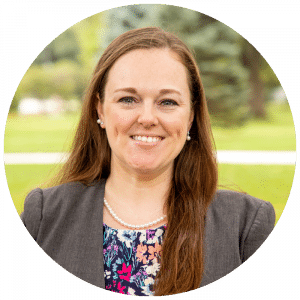 Katie Moore, Parr Richey, Frandsen Patterson Kruse, LLP
Katie Moore has been with Parr Richey for 5 years. Katie is admitted to practice law in the State of Indiana and the Federal District Court for both the Northern District of Indiana and the Southern District of Indiana. She is also involved with/on several boards and committees. She is the Boone County Chamber's current secretary, and will be running for a 2nd term.